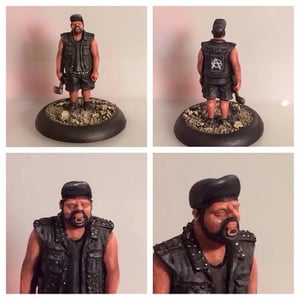 £

2.50
Corehammer is the exclusive EU distributor for Wild in the Streets, a skirmish miniatures game featuring gangs of Punks, Skins, Crusties, Goths, Cholos, Metalheads and more.
While the game is still in development, we have the first sculpted miniature, Sid the Crusty Punk available for order now. As this is a preview model, and to keep costs ridiculously low for all involved, the model is supplied without packaging, but does include a slottabase. The figure is cast in white metal and is approximately 32mm in height.
Orders will begin shipping week beginning 12/1/14.